confidence
You can have complete confidence in the quality of the material.
All of the content is written personally by the owner of 'Make sense of your retirement', David Dunn. David has over 25 years experience in the financial services industry specialising in pensions and retirement.  Before starting 'Make sense of retirement' David was Director of the Fidelity Retirement Institute where he wrote a number of reports on different aspects of retirement.
David is also a speaker on retirement issues for a number of leading organisations and previously qualified as a Fellow of the Chartered Insurance Institute (FCII) and an Associate of the Pensions Management Institute (APMI).
What's more, all of the material is carefully checked for technical accuracy and to ensure it complies with all of the regulations. Independent reviews are carried out by the following organisations:        
Technical Connection. Technical Connection is a leading consultancy with extensive experience of all aspects of financial planning.  It carried out a thorough review of the site in April 2011. It also reviews all updates.
ATEB Consulting.  The material has also been reviewed by ATEB Consulting, a specialist in financial services compliance. Every update is also sent to ATEB Consulting for approval.
What's more, there are also further compliance checks:   
Internal compliance reviews. Each license holder is responsible for undertaking a compliance review and any amendments required are made to the base copy so all license holders benefit.
With this level of rigour, you can feel confident that the content is of the highest quality. But it also needs to be easy to read. Too often people struggle with technical jargon.
In 2010, David wrote a retirement guide for the Pension Income Choice Association. The guide was tested with consumers by a leading independent research company. Here are a few of the comments made:
'I wish I had something like this before (I retired), it's clear and in simple language'
'I think a lot of people would read this brochure, 95% of my friends don't understand their pension, this would really have helped them'
'I loved this brochure it made me feel more informed'
'It's not patronising even though it's in Janet and John language'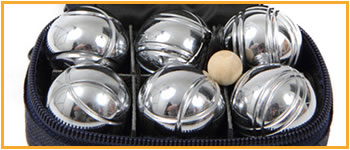 'I wish I had something like this before (I retired), it's clear and in simple language'